Case Study & SongRocket Review Campaigns
I'm happy to share some of SongRocket case studies review every now and then. Especially if we have some really success with a track. So "Running Up That Hill" covered by Skye Holland and Steve Kroeger was released with Prodigy Music Group.

The release was on the 17. June, that's the day when the track was pitched into SongRocket as well.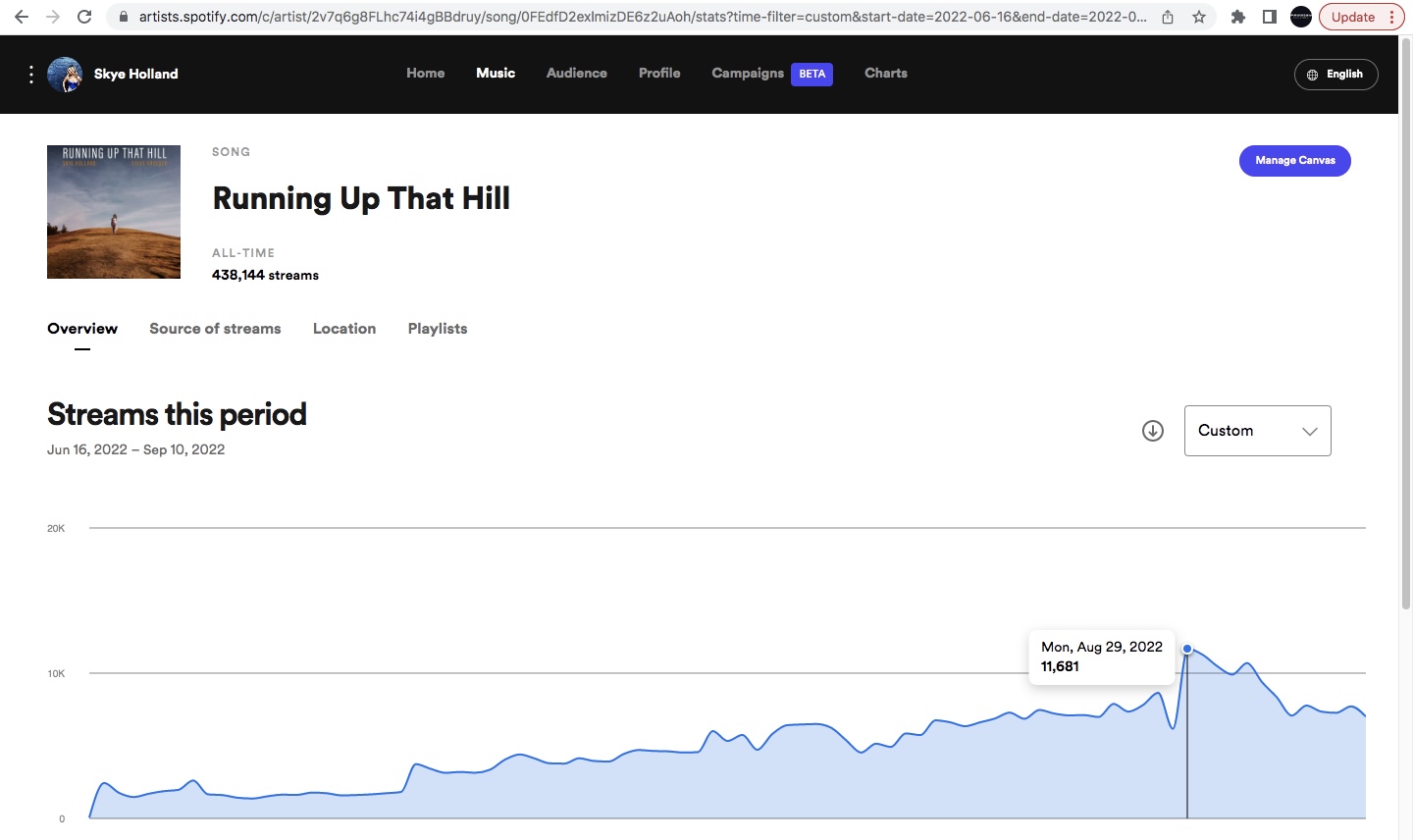 So not everyone was or is a fan of the track especially with a cover when the original was just being discovered through Netflix (Stranger Things).


But it does has some nice playlists adds over the next few weeks as the campaign did run till July.
It has been picked up by the editorial list from Spotify (Tropical House) on the 12. of August, Discovered Weekly and Radio.
So the peak we had after few weeks later was 11k streams on one day.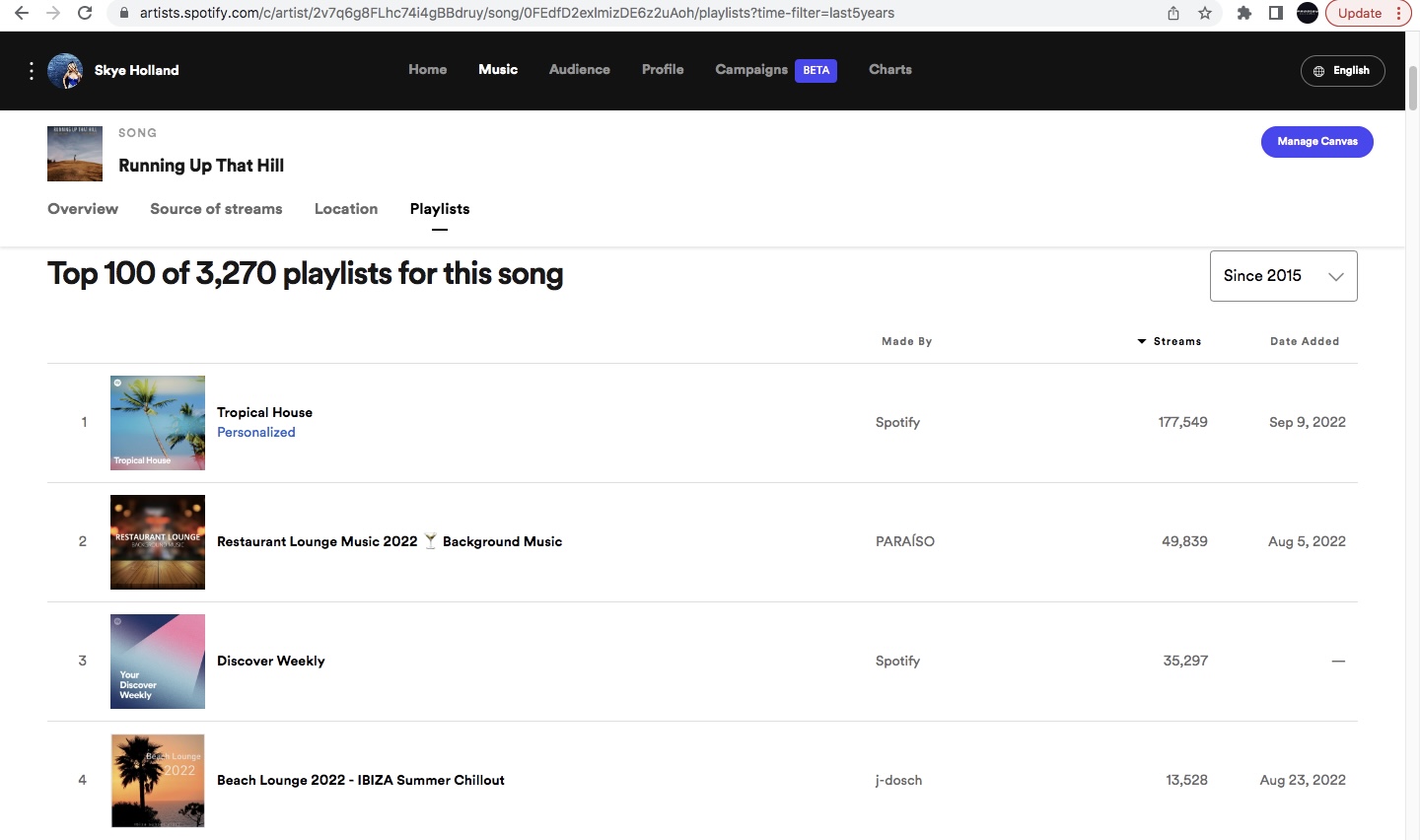 It worked for the algorithm from Spotify from saves and has been added to private lists as well. It's very important that the Discovered Weekly and Radio gets triggered.
If that does not happen, you know something isn't right.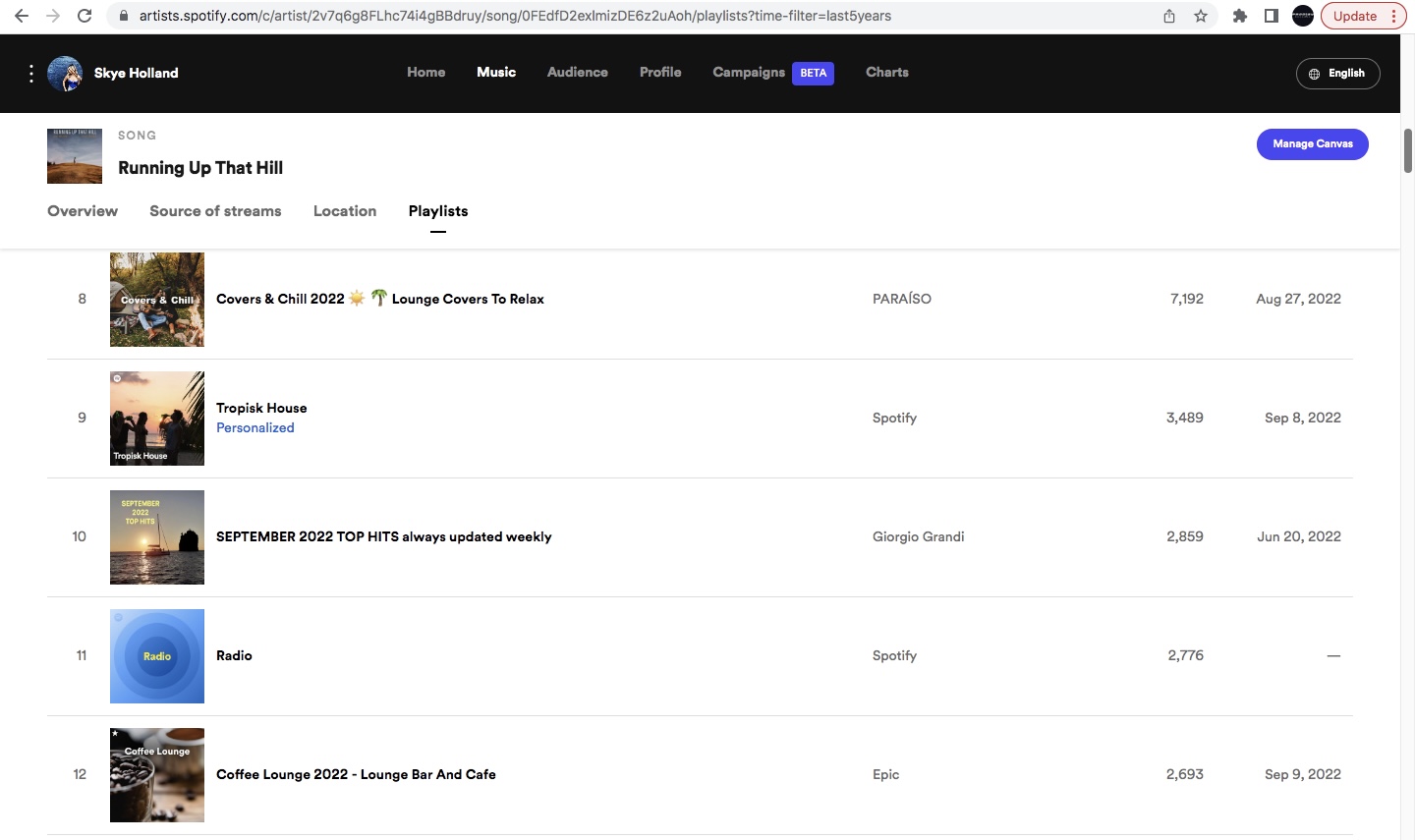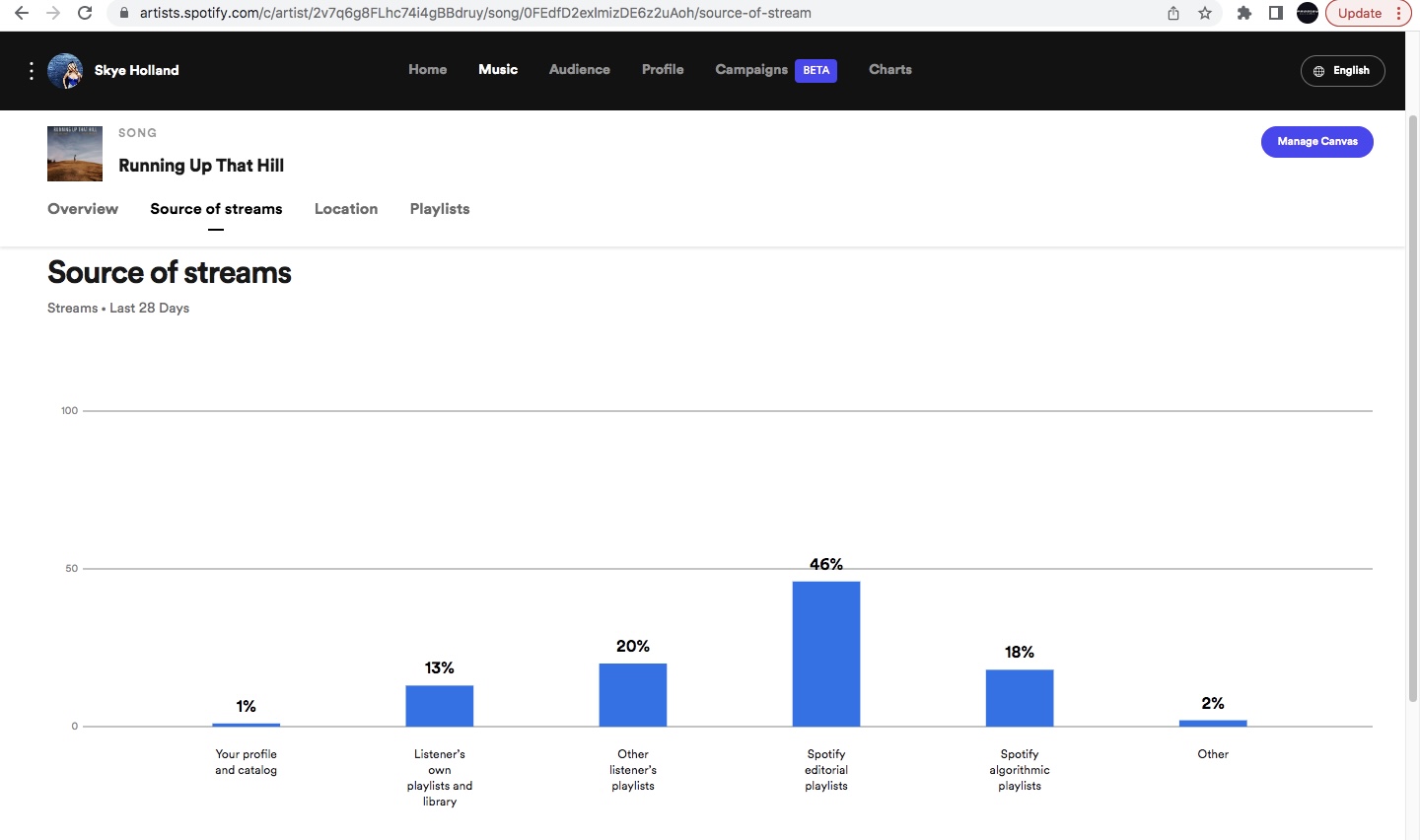 You can clearly see a solid and healthy balance between algorithmic playlists editorial and private playlists.

So far the track has done 450k in Streams since 17. June and hit different radio stations as well.
It will be interesting to see how it will unfold in the next few weeks and months.

Again this is a good example, not every track will find a position in the Spotify streaming world, a lot of factors are to consider. The most important no fake streams and a healthy Spotify Artist account. It also proves that just because you haven't been added on a editorial on day one doesn't mean you can't get added later on.
I like to mention as well SongRocket doesn't guarantee any playlist adds nor placement.

Want to see more? Check Mike Warner latest post or ask us directly for some more insights. Or download the Deck Sheet from SongRocket right here with some more examples.